Events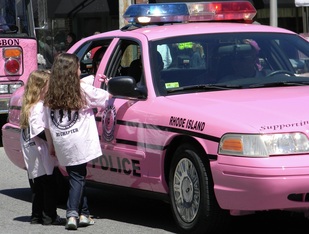 2017 Events









---
February 17 Fundraiser at Providence FF Hall

February 18 URI Basketball Pink Out Game 2pm Game

February 19 Fundraiser at Oakland Mapleville FD 12pm

April 30 Cat Country's Touch a Truck - Cardi's in Swansea 11am

July 7 Pink Heals National Tour at Bristol FD 11:00am - 2:30pm
July 8 Dedication of our new vehicles "Jenna" & "Patricia".
Decommissioning ceremony of "Jackie" 11:30am
53 Providence St, West Warwick (across from the House of Wu)

July 8 Pink Heals National Tour at "I Love America Days"
Factory St, West Warwick 3pm - 10pm Fireworks at night!

July 9 Pink Heals National Tour - Flower Deliveries

July 10 Pink Heals National Tour at the Kent Hospital Breast Health Center Warwick Fire Department Station 1 11am - 1pm
July 15 Think Pink Golf Tournament,
Swansea Country Club 1pm to benefit RI Pink Heal

July 22 Fundraiser to honor Nicolette Swabby 2pm - 5pm
10 Boswell Tr, Foster, RI

July 23 St. Mary's Feast Parade Cranston, RI 11am

July 30 Flower Delivery

August 20 RI Doll's Bike run to raise money for RI Pink Heals
Registration at Dan's Place, West Greenwich 11am

August 23 Flower Delivery

August 25 Flower Delivery

September 3 West Warwick Labor Day Parade with the PASC 10am
September 12 Mike & Gel's Pizza Blood Drive 3pm - 8pm
3003 West Shore Rd, Warwick, RI

September 16 American Firefighters Motorcycle Club Annual Bike Run to benefit RI PinkHeals
Leaves from Cumberland FF hall - Ends at Providence FF Hall
September 24 A&W Fundraiser to benefit RI Pink Heals 12pm - 5pm
460 Putnam Pike, Greenville, RI 02828

October 6 Vendor Bingo to benefit Pink Heals 6pm Call 401-265-1995 for Tickets
West Warwick Elks, 60 Clyde St, West Warwick

October 7 West Warwick Soccer Association Riverpoint Soccer Complex 9am - 2pm

October 8 Stop & Shop Cancer Awareness Day 10am - 2pm
1475 Newman Ave, Seekonk, MA 02771

October 13 Fashion Show to benefit RI Pink Heals Quonset O' Club
For tickets, visit
www.pinkpartyri.com
October 15 North Providence Art Festival
Notte Park, 1801 Douglas Ave, North Providence, RI 11am - 5pm

October 20 Private Event
October 21 Halloween Softball Tournament Warwick City Park 9am - 7pm

October 22 URI Pink Out, 50 Lower College Rd, Kingston 11-3

October 26 East Greenwich Fireman's Club - Fundraiser

October 27 Hexagon Metrology 250 Circuit Drive, North Kingstown 9:45 -1030

October 27 2nd Annual Heal-A-Ween Party to benefit RI Pink Heals 6:30pm
Gillian's Ale House, 7835 Post Rd, N. Kingstown
For tickets and information, call Elissa (401) 741-9460

October 28 5K to benefit Davis McLarnon (3 year old with malignant brain tumor
7:30am Goddard Park, Warwick

October 29 Flower Delivery

November 3 First Student Bus Yard (Coventry) 12:15 - 1:15

December 5 Pink Heals Cocktail Night at Harris Bar & Grille 6-8pm 666 Main St, Coventry
$20 includes apps and a drink. Contact Jean-Marie for tickets (401) 578-8199
Tickets are also available at the door!

---
2018 EVENTS
March 9 - 11 New England Salt Water Fishing Show RI Convention Center
Friday 1pm - 8pm, Saturday 9am - 7pm, Sunday 10am - 5pm

March 23 Vendor Bingo to benefit Pink Heals 6pm Call 401-265-1995 for Tickets
West Warwick Elks, 60 Clyde St, West Warwick

April 7 CCRI Pink Out 12pm
300 Airport Road CCRI Softball Field Alex Place 222-9193

April 21 7th Annual Pink Heals Ball 6pm Crowne Plaza

May 12 Stop & Shop - Fundraiser to benefit Pink Heals 10am - 2pm
1475 Newman Ave, Seekonk, MA 02771 Sue Rosa 508-399-5624

July 27 Vendor Bingo to benefit Pink Heals 6pm Call 401-265-1995 for Tickets
West Warwick Elks, 60 Clyde St, West Warwick

October 18 Vendor Bingo to benefit Pink Heals 6pm Call 401-265-1995 for Tickets
West Warwick Elks, 60 Clyde St, West Warwick