New Mailing Address:
RI Pink Heals
PO Box 267
West Warwick, RI 02893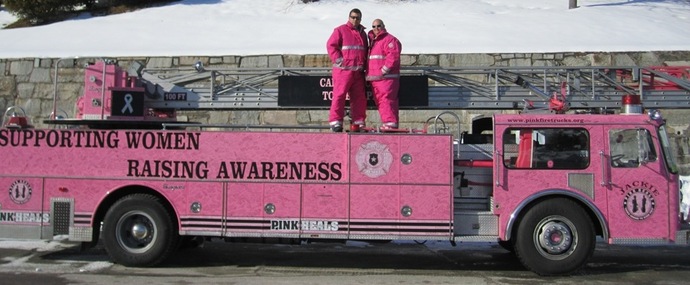 New and Noteworthy!

The RI Pink Heals is now a 501(c)3 non-profit organization. All donations are now tax deductible.



Here you will find information regarding "Jackie", "Jenna", "Susanne", and "Anna" (our pink fire truck, rescue, & police cars) and how they can be used to facilitate fund-raising in your local community. "Jackie", "Jenna", "Susanne", and "Anna" will be manned by fire fighters, police officers, and survivors from across Rhode Island who believe that honoring women and wearing her color can help fight cancer.

If wearing pink and driving a vehicle can make one women smile who is suffering from this terrible disease, we have met our goal. We simply wont stop there! Our vehicles and our men in pink will drive until cancer is no longer threatening our women and their families.